Invisalign Express vs. Traditional Invisalign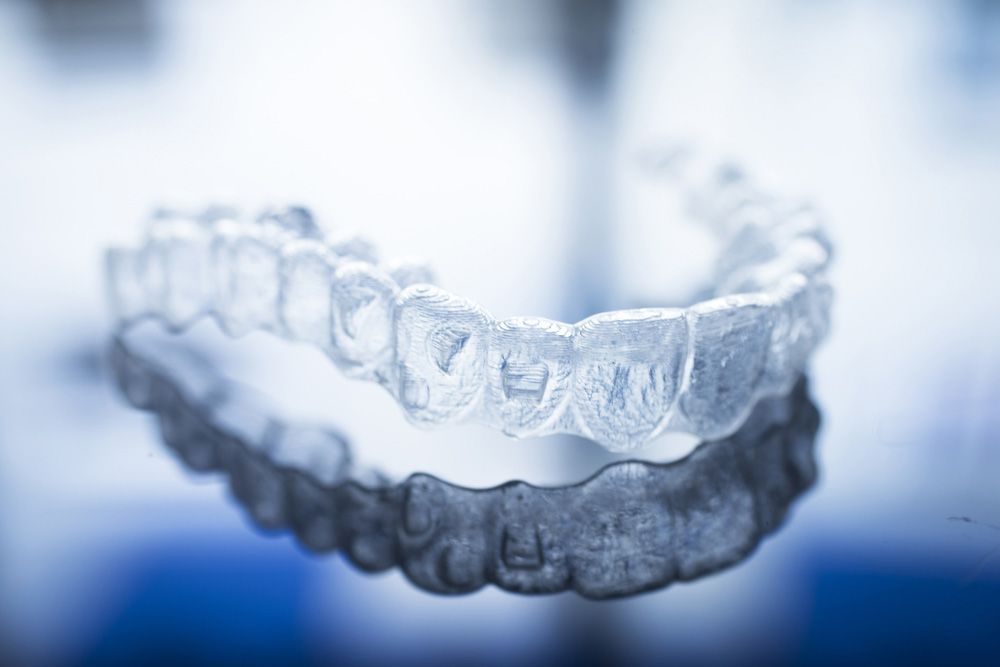 Those interested in improving their oral health and the appearance of their smile with orthodontic treatment may be interested in Invisalign®, which is a more discreet treatment option. This system moves the teeth into their proper positions using clear plastic aligner trays rather than metal brackets and wires.
At our Forney, TX dental practice, many of our patients have enjoyed the benefits of this revolutionary orthodontic treatment. Here, our team discusses Invisalign Express vs. traditional Invisalign so our patients can be well-informed about their options.
About Traditional Invisalign
In the majority of cases, patients require approximately 20 to 30 aligner trays to achieve their desired results. Each set of trays should be worn for about two weeks before switching to the next set.
Most patients complete traditional Invisalign treatment in about 12 to 18 months. More complex cases may take even longer.
When Is Traditional Invisalign Recommended?
Traditional Invisalign can address a wide range of common orthodontic issues, including crowding, gapping, overlapping, overbites, underbites, and more.
In fact, most issues that can be corrected with conventional braces can be corrected with Invisalign treatment. The only exceptions include skeletal misalignment. In these cases, oral surgery and braces may be required to fully address the issue.
About Invisalign Express
Invisalign Express is similar to its traditional counterpart with one major difference: treatment can be completed using 10 or fewer aligner trays. In other words, this expedited process can be performed in about six months.
Of course, patients considering this option must meet a few requirements, which we will discuss in the next section.
When Is Invisalign Express Recommended?
Invisalign Express is best suited for patients with minor orthodontic issues. This system is recommended for those with:
Less than two millimeters of spacing or crowding on each dental arch
Less than 1.5 millimeters of expansion on each dental arch
Less than two millimeters of midline correction necessary
Minimal rotation of the front teeth
Remember, if you do not meet these criteria, you may still be a candidate for traditional Invisalign treatment. During a consultation at our practice, our doctors can determine the most appropriate treatment option for your needs.
What to Expect during Invisalign Express Treatment
Like traditional Invisalign, express treatment requires that patients wear their trays for at least 22 hours every day. This will ensure that the proper amount of movement occurs.
Every four to six weeks, your dentist will monitor your progress and make any necessary adjustments to your treatment plan.
Like traditional Invisalign, one of the most notable advantages of the Invisalign Express system is its discretion. The aligner trays are clear and sleek; others will not even be aware that you are undergoing orthodontic treatment.
Additionally, the trays are removeable, meaning that you can enjoy all of your favorite foods without worrying about broken brackets or wires. Just remember to place your aligners back in your mouth after you finish eating.
Contact Forney Family Dentistry and Orthodontics
Are you interested in Invisalign Express? Find out how this treatment can straighten your teeth and boost your confidence. Schedule a visit at our practice by calling (972) 564-7575 or (972) 772-4000.
Related to This