Invisalign® Teen Offers Discreet Orthodontic Treatment
Straight, even teeth are one of the most noticeable aspects of an attractive smile. Unfortunately, malocclusion problems leave many people with a smile that is not as uniform as they would like. These issues are especially common among teens. Even minor spacing issues can compromise oral function, make it difficult to maintain the health of the teeth, and detract from the beauty of the smile. Although traditional braces can provide teens with a straighter smile, many dread the idea of metal brackets and wires, which is why we offer Invisalign® at Forney Family Dentistry & Orthodontics. Invisalign® is a more discreet and convenient alternative to traditional orthodontics. Thanks to Invisalign® Teen, even younger patients at our Forney, TX, dental practice can enjoy the benefits that this teeth-straightening system has to offer.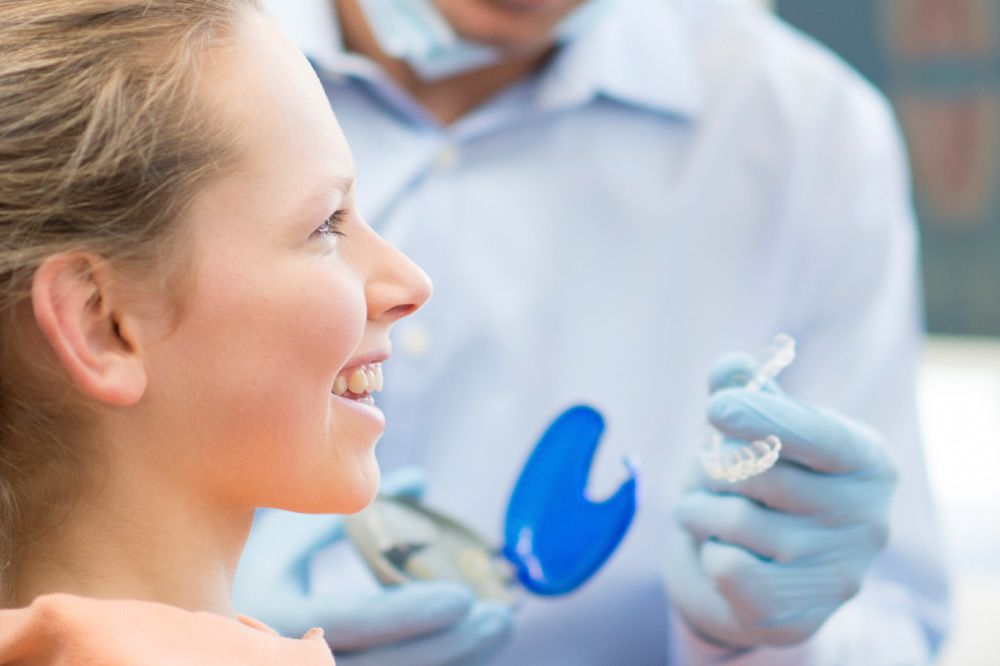 Candidates
Because the Invisalign® treatment system is free of brackets and wires, many assume that it is only an option for patients with minor malocclusion problems. In reality, Invisalign® Teen corrects many of the same issues as traditional braces. Invisalign® can be a suitable treatment for any of the following conditions:
Gapped teeth
Overcrowded teeth
Underbite
Overbite
Crossbite
In cases of severe malocclusion issues, traditional braces may be a more suitable treatment option. A personalized exam and consultation is the best way to determine if Invisalign® treatment is right for an individual patient.
Treatment Process
For teens who are found to be ideal candidates for Invisalign®, the treatment process is relatively straightforward. We will take digital images and molds of the mouth to create a personalized treatment plan. After the patient's unique set of aligners has arrived at our practice, they will come in to pick up their trays and receive detailed instructions. In general, patients will wear a set of aligner trays for approximately two weeks before proceeding to the next set in the series.
While the aligners can be removed occasionally to make eating, brushing, and flossing easier, they need to be worn for at least 20-22 hours a day for treatment to be effective. We will schedule follow-up appointments with the patient periodically to ensure that everything is progressing as expected. The length of treatment will vary for each patient, but an average Invisalign® Teen treatment is complete in about 12 -18 months.
Benefits
Most teens prefer Invisalign® over traditional braces because they offer so many benefits that make treatment convenient and comfortable. Below are some of the greatest advantages of Invisalign® Teen:
The clear, plastic aligners fit comfortably and won't irritate the gums and soft tissues of the mouth
Aligner trays are virtually invisible, so friends won't even notice that you are wearing them
Since Invisalign® aligners are removed for eating, teens can continue to eat all their favorite foods, including nuts and popcorn
Invisalign® treatment requires fewer check-ups than traditional braces, so teens can spend less time at the dentist
Contact Us
If your teen is in need of orthodontic treatment and you'd like to learn more about Invisalign®, contact us at your earliest convenience. Our experienced dentists can answer any questions you may have about the Invisalign® treatment timeline, and whether this teeth-straightening technique is right for your child. We look forward to hearing from you!
Related to This