How Hot and Cold Temperatures Cause Tooth Sensitivity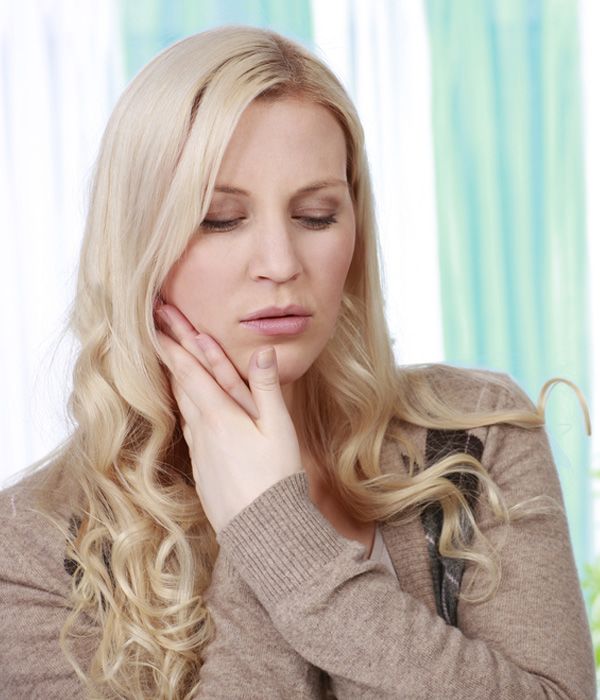 The team at Forney Family Dentistry & Orthodontics wants every patient to smile with confidence. That means having teeth and gums that look great and that are healthy. To make this a reality for patients, we offer the latest in restorative dentistry treatments as well as cosmetic dentistry therapies, both of which can make a major difference in people's lives.
So many patients come to our practice experiencing dental pain. Thankfully we have different methods of alleviating pain depending on what it involves. With that in mind, let's consider how hot and cold temperatures can trigger tooth sensitivity, and what a dentist can do to fix this problem.
The Anatomy of a Tooth
To understand tooth sensitivity, it first helps to understand the anatomy and structure of a tooth.
First of all, there are three basic layers of tooth structure. The topmost layer of a tooth is comprised of enamel, which is one of the hardest substances in the human body. The underlying layer is comprised of dentin, which is porous. Inside of a tooth is a hollow chamber that is filled with dental pulp. The dental pulp is comprised of blood vessels, nerves, and connective tissue that were all essential for the initial formation of the tooth.
The visible part of the tooth above the gumline is known as the crown. Beneath the gumline is the tooth root, which anchors the tooth in place in the jawbone.
Why Tooth Sensitivity Occurs
There are many reasons why tooth sensitivity may occur, but they all inevitably involve some breach of the enamel layer of the tooth. Since the dentin is porous, it is more sensitive to temperature and pressure. If the dentin is seriously damaged, various things that can lead to sensitivity can gain direct access to the dental, which can be painful and even lead to serious dental problems.
Why Hot and Cold Temperatures Trigger Tooth Sensitivity
As alluded to above, the dental pulp helps people sense pressure on their teeth as well as the temperature of foods and beverages. While lukewarm food items and liquids will rarely cause sensitivity, hot or cold items can set off alarm bells just given the temperature extremes involved. A little bit of soup or a some ice cream can suddenly be a source of serious dental discomfort.
Causes of Hot/Cold Tooth Sensitivity
Some of the most common causes of tooth sensitivity include the following:
Cavities and Tooth Decay – If you suffer from cavities, the damage to the enamel means that there's less of a protective layer over the underlying dentin layer of the tooth.

Acidic Dental Erosion – When the pH of the mouth is too acidic, this can eat away at the enamel. It can lead to weaker teeth and exposed dentin.

Chipped and Cracked Teeth – Chips and cracks on the teeth can cause hot or cold substances to come into contact with the dentin, leading to sharp pain.

Gum Recession – When the gums recede and expose more of the tooth roots, this can be the source of major sensitivity. There is less enamel present on the roots, meaning a tooth is more sensitive in that area.

Teeth Whitening Treatment – The bleaching agents used in teeth whitening treatment will penetrate the enamel. In the process, this will temporarily make the pores of the dentin (dentinal tubules) more sensitive to pressure and temperature.
Dealing with Temporary Tooth Sensitivity
If you experience temporary tooth sensitivity due to teeth whitening, the best option is to avoid hot and cold foods and beverages for a few days. Sticking with lukewarm or room temperature foods will help prevent serious discomfort.
Treatments for Major Tooth Sensitivity
When major tooth sensitivity has occurred, addressing the root cause of the issue is ideal. For tooth decay, dental erosion, chips, or cracks, dental restorations can be placed to fix the damage. When it comes to gum recession, grafting procedures can be performed to rebuild the gumline.
We can discuss all of these restorative procedures in greater detail during your visit to the practice.
Learn More About Tooth Sensitivity
For more information about tooth sensitivity and how it can be dealt with, be sure to contact our cosmetic and restorative dentistry center today. The team at Forney Family Dentistry & Orthodontics will help you improve your dental health and wellness.
Related to This