Protect Your Smile with Treatment for Teeth Grinding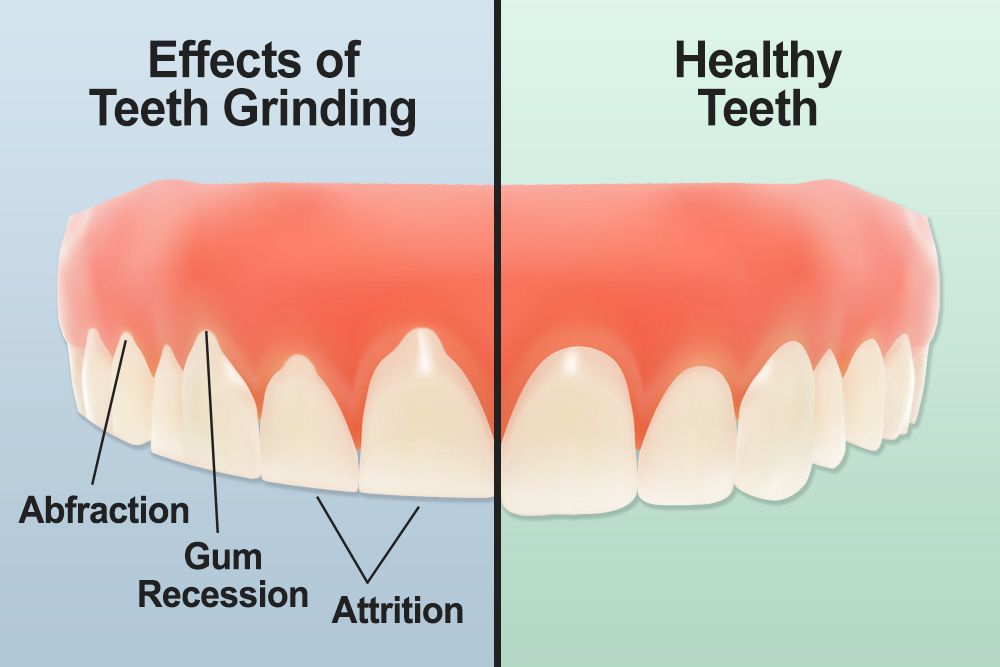 Teeth grinding is a harmful habit. Because it usually occurs during sleep, many people who have this habit may not even realize it. If left untreated, chronic teeth grinding can lead to tooth decay, jaw pain, severely worn teeth, and tooth loss. General dentistry treatments can help get oral health back on track and protect the teeth from the damaging effects of teeth grinding. To find out if treatment for teeth grinding is right for you, schedule a consultation with our Forney, TX practice, Forney Family Dentistry and Orthodontics.
What Causes Teeth Grinding?
Teeth grinding, also called bruxism, may occur for many different reasons. Drinking too much caffeine or taking certain medications can cause some people to clench or grind their teeth. Others may suffer from bruxism as a result of stress or anxiety. Some may develop bruxism as a symptom of a sleep disorder, like sleep apnea. Tooth loss or alignment issues can also lead to teeth grinding.
The Importance of Seeking Treatment for Teeth Grinding
Teeth grinding can lead to serious oral health problems if left untreated. Over time, the friction that is put on the teeth will wear the protective layer of the teeth, called the enamel. As the enamel is lost, the teeth become vulnerable to decay and further damage. In extreme cases, this friction can lead to the teeth being visibly worn down.
Teeth grinding places great stress on the teeth, which can also lead to cracks, chips, or fractures. The excess pressure can also cause gum recession. Gum recession is a serious concern because it exposes areas of the teeth that are usually protected by the gums to bacteria, increasing the risk of decay.
Teeth grinding may also lead to developing tempormandibular joint (TMJ) disorder, or TMD, as a result of stress on the jaw. For those who already have TMD, bruxism can cause symptoms to worsen. TMD symptoms include constant dull headaches, neck pain, a popping or clicking sound when moving the jaw, and difficulty chewing.
Treatments for Teeth Grinding
If you suffer from teeth grinding, it's important to seek treatment to prevent serious oral health problems from occurring. Some treatment options include:
Mouth guards: Custom-made mouth guards can help protect the teeth from the damaging effects of bruxism. Comfortable to wear while sleeping, custom-made mouth guards are a great option for preventing dental damage from teeth grinding.
Orthodontics: For those who suffer from teeth grinding due to alignment issues, orthodontic treatment may be a beneficial treatment option.
Reduce caffeine consumption: Teeth grinding caused by caffeine consumption can be alleviated by reducing caffeine intake. Avoid soft drinks and coffee, especially before bed.
Porcelain veneers and dental crowns: Porcelain veneers or dental crowns may be placed to restore the health and appearance of teeth damaged by teeth grinding.
Stress and anxiety reduction: Practicing stress and anxiety reducing activities, like yoga, walking, meditation, or reading, can sometimes help stop stress-induced teeth grinding.
Schedule a Consultation
For more information about teeth grinding, or to discuss your treatment options, we invite you to schedule a consultation with our team at Forney Family Dentistry and Orthodontics.
Related to This