Transform Your Smile with Zoom!® Teeth Whitening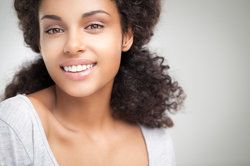 Not only are yellowed, discolored teeth a source of embarrassment, they can make people look old beyond their years. Fortunately, Zoom!® teeth whitening can help! Forney Family Dentistry and Orthodontics offers Zoom!® teeth whitening to instantly erase years of dental stains and discoloration. Read on to learn more about teeth whitening and how this treatment may be able to help you.
The Zoom!® Teeth Whitening Procedure
The Zoom!® in-office whitening system can effectively lift years of discoloration and stains to reveal bright white teeth. Zoom!® whitening is so effective, it can make the teeth as much as eight shades whiter in as little as one dental visit. The Zoom!® whitening process uses a combination of a hydrogen peroxide-based bleaching gel and special dental light. The whitening gel is precisely applied to the teeth while the lips and gums are shielded to reduce risk of irritation. Once the gel is in place, the special light is focused on the teeth to amplify the whitening power of the bleaching gel. In general, whitening sessions last about one hour, after which point the whitening gel is removed to reveal an instantly whiter smile.
Candidates for Zoom!® Teeth Whitening
Zoom!® teeth whitening treatment is successful at treating both extrinsic surface stains and deep intrinsic stains, making it suitable for most people. Candidates for Zoom!® teeth whitening include:
Those with yellowed, discolored, stained teeth
Those with healthy gums and teeth
Those without front facing tooth-colored dental restorations
Those who do not suffer from severe tooth sensitivity
Those who have healthy tooth enamel
The Benefits and Risks of Zoom!® Teeth Whitening
Zoom!® teeth whitening offers many benefits with minimal risks. Zoom!® professional teeth whitening provides incredible results in a single dental visit. Some of the many benefits of Zoom!® teeth whitening include:
Instant results: Zoom!® teeth whitening gives dramatic results in as little as one hour-long treatment, so you can leave the dentist's office with a whole new smile!
Fast treatment: Zoom!® whitening treatment is fast and effective, thanks to a combination of a specially formulated concentrated bleaching gel and special dental light.
Improved confidence: There's nothing like a bright, white smile to boost confidence. Zoom!® whitening helps people feel great about their smiles.
Transformative: Professional Zoom!® whitening has the power to transform the smile by removing years of discoloration. Many patients leave feeling like they've gotten a whole new smile.
Cost effective: Teeth whitening is one of the least costly ways to cosmetically improve your smile.
Though any risks associated with professional teeth whitening are generally mild and short lived, it is important to be aware of potential side effects. Some possible side effects and risks of Zoom!®, and all teeth whitening, include:
Tooth sensitivity: Increased tooth sensitivity may occur in some patients following teeth whitening treatment. For most who experience increased tooth sensitivity, symptoms are short lived and minimal. In most cases, the teeth will return to normal sensitivity within two days.
Gum irritation: Though steps are taken during Zoom!® whitening treatment to prevent gum irritation, it may still occur. In the rare case gum irritation occurs, it generally resolves within a day or two.
Technicolor teeth: "Technicolor" teeth is a condition that can happen if teeth whitening is performed on patients who have tooth-colored dental restorations like porcelain veneers. Because tooth-colored dental restorations won't brighten with teeth whitening, the result is a noticeable difference between the color of the natural teeth and the restoration.
Schedule a Consultation
Find out if teeth whitening can work for you! Schedule a consultation today.
Related to This